Buzzfeed 'Mark Of The Beast' Experiment
Buzzfeed reporter Charlie Warzel,
who claims inspiration from the biblical Mark of the Beast
, has his hand implanted with a payment chip and lives for a month wallet and cash-free. This report is beyond disturbing and shows how utterly debased the secular mind has grown in just the last few years. Now, not only is this kind of thing not shied away from, but unbelievers are actually finding inspiration in Revelation 13:16-17 for what a cashless society should look like.
Here is his article
, amazingly titled
"Satan's Credit Card: What The Mark Of The Beast Taught Me About The Future Of Money"
.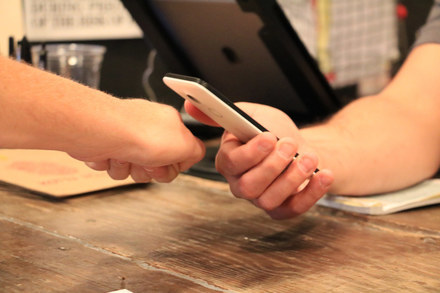 Of all the technology we've witnessed come into fruition that bears striking resemblance to the Mark of the Beast, nothing comes close to this. Here is the video of him having his hand implanted with a RFID chip and using Venmo technology to become the world's first person to pay with their hand:
I continue to be astonished, not only at the rapid movement towards the final fulfillment of this particular prophecy, but also at the readiness of the the world to accept it, even while knowing what God's Word says.