Christians Outnumbered in England & Wales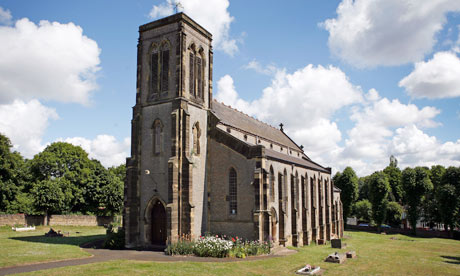 The Guardian reports that people with "no religion" now outnumber the religious in England and Wales.
From
their article
:
The number of people who say they have no religion is rapidly escalating and significantly outweighs the Christian population in England and Wales, according to new analysis.

The proportion of the population who identify as having no religion – referred to as "nones" – reached 48.5% in 2014, almost double the figure of 25% in the 2011 census. Those who define themselves as Christian – Anglicans, Catholics and other denominations – made up 43.8% of the population.

"The striking thing is the clear sense of the growth of 'no religion' as a proportion of the population," said Stephen Bullivant, senior lecturer in theology and ethics at St Mary's Catholic University in Twickenham, who analysed data collected through British Social Attitudes surveys over three decades.

"The main driver is people who were brought up with some religion now saying they have no religion. What we're seeing is an acceleration in the numbers of people not only not practising their faith on a regular basis, but not even ticking the box. The reason for that is the big question in the sociology of religion."
One wonders, however, how many Christians are
really
Christians, or just hypocrites who use the name for social or cultural reasons. Note how the number of "nones" almost doubled in just a 3 year period. What we might simply be seeing is a drastic change in culture that allows the false among us to give up the charade. I'll also note: just because these people claim to have "no religion" doesn't mean they don't embrace the supernatural. Occultism is more popular than ever before.