All About Baptism
Baptism. Is it required for salvation? This is a topic that is often glossed over, but when it does come up tends to generate some of the most heated debates. After all, a topic pertinent to whether or not someone is saved is going to cause some pretty strong friction between Believers. As with all things, we need to discuss winsomely and lovingly and test everything with Scripture. I've been on both sides of this debate and two things I've learned are
first
, baptism is a
commanded ordinance
and Christians need to
immediately obey
the command regardless of whether or not they think it is necessary, and
second
, since it can be a very touchy subject, we need to listen to and love one another well when we talk about it. Satan seeks to accuse, condemn, and divide, but God seeks for us to unite around truth and lift one another up in love. The goal in anything is never to persuade someone or win an argument, but to find out the
truth
of a matter
together
.
I grew up in the Church of Christ (a.k.a. Stone-Campbell Movement) and the necessity of water baptism for salvation was always highlighted as a core Christian doctrine right up there with One God and the Gospel. Rarely did a Sunday go by without a spirited Acts 2:38 defense of the need for full H
2
O immersion. For most of my Christian life I fervently held to that same belief and defended it with all the zeal I could muster. There were five or six go-to Scriptures I and others would routinely use to demonstrate what we thought was the absolute truth of the matter (Acts 2:38 chief among them). Now to be clear, this doctrine is not just the domain of Campbellites. Many evangelicals who are quick to condemn this belief as outright, anti-
sola fide
, anathema heresy would be surprised to know that the Church at large has held to one form or another of this doctrine for most of its history. Some of the original Protestant Reformers, including Luther himself, held to the necessity of the physical act of baptism.
Before you label baptism as a "work" and all of its doctrinal adherents unsaved heretics, I would encourage you to consider that, at least from a Protestant perspective, baptism is not viewed as a work or something that "earns" you salvation, but is simply seen as the way in which a Believer receives the grace offered through the propitiatory death of Christ. It is still only the death and resurrection of Christ that are viewed as what justifies. They generally view baptism as merely the salvific appeal to God (1 Peter 3:21) and therefore they view the moment they believe on the Lord Jesus Christ for salvation as happening simultaneously with water baptism. Thus it is viewed as the correct method in which to receive Christ as opposed to an altar call, sinner's prayer, or a laying on of hands.
With that said, my view began to change several years ago as I was researching the penultimate subject of faith versus works. Through my multi-yearlong study I came to understand and believe that salvation through faith alone
was widely taught in the early Church
and the Bible is overwhelmingly clear on the subject (
see here
). It was the ever-increasing system of rituals and sacramentalism in the post-Apostolic Church that muddied the waters in the ensuing centuries.
Sola fide
did not see a return to prominence until the 16th century. As I have come to use an increasingly
literal hermeneutic
and the principle of "line upon line" rather than
"this and not that"
my understanding on the matter has been resolved by interpreting Scripture with Scripture, avoiding assumption when at all possible, and placing things in what I believe is their proper context.
To summarize my present understanding:
baptism
is
necessary for salvation—not a baptism in water, but the baptism of the Holy Spirit. This baptism is received immediately upon belief in Christ for the forgiveness of sins and is an invisible action performed by God alone. However, water baptism is commanded and all Believers should immediately undertake it if they haven't yet. It
demonstrates
a saving faith because it is clearly taught in Scripture and when someone truly places their faith in Christ they will seek to obey His commands.
Here is how I now reconcile and divide the Scriptures on the subject of baptism:
1.
There are three
types
of baptism listed in Scripture: baptism by water, baptism by fire, and the baptism of the Holy Spirit.
I baptize you with water for repentance. But after me comes one who is more powerful than I, whose sandals I am not worthy to carry. He will baptize you with the Holy Spirit and fire.
(Matthew 3:11)
Here John the Baptist distinguishes between three types of baptism and even divides between himself and Christ: "
I
baptize you with water . . .
but
. . .
He
will baptize you with the Holy Spirit . . ." Some scholars couple the baptisms of the Holy Spirit and fire together and apply it to Pentecost when "tongues of fire" descended upon the gathered disciples. I see that coupling as an unscriptural assumption because the Greek word for baptism,
baptizó
, clearly means to
immerse
or
submerge
(though not necessarily in water). The "tongues of fire" in Acts 2 only rested upon the disciples—they were not engulfed in flames. Rather, the point John the Baptist is making here is that through Christ to whom the Father has granted all authority to judge (Jn. 5:22), everyone will either be reconciled to God (thus baptized with the Holy Spirit) or destroyed in the flames of Gehenna (Lk. 12:49; Rev. 20:11–15).
This important distinction between water baptism and spiritual baptism is echoed in all four gospels, including John: Matthew 3:11, Mark 1:8, Luke 3:16, John 1:24–27. These Scriptures are not easily reconciled with the water-is-necessary approach (in my humble opinion).
2.
The Bible distinguishes between three
kinds
of water baptism: the ceremonial washings under the old covenant (
see here
), the baptism of John the Baptist for repentance (Matt. 3:11), and the ordinance of Christian baptism (Matt. 28:19).
3.
The Apostle Paul differentiates baptism from the Gospel by declaring that baptism in water is not part of the Gospel message:
For Christ did not send me to baptize but to preach the gospel, and not with words of eloquent wisdom, lest the cross of Christ be emptied of its power.
(1 Corinthians 1:17)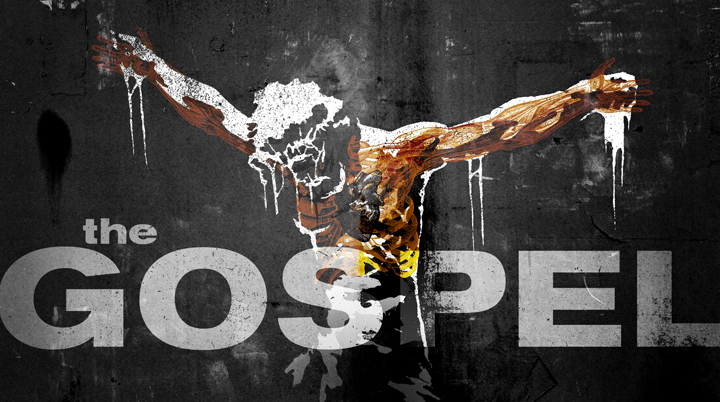 4.
The Apostle Peter explains that baptism is indeed necessary, but not a baptism in water, rather the baptism that occurs when you make an appeal to God for cleansing (hence Romans 10:9–10):
This water symbolizes baptism that now saves you also—not the removal of dirt from the body but the pledge of a clear conscience toward God.
(1 Peter 3:21)
I used to think you added various Scriptures up into a kind of "conversion soup." Confess and believe (Romans 10:9) + repent and be baptized in water (Acts 2:38) = your saved. The problem is that this simplistic approach only works when you overlook the contradictions floating around in said soup. Romans 10:9 makes no distinction between those water-baptized and those not. Paul emphatically states that
all
who believe and confess Jesus' lordship will be saved (Rm. 10:10, 13 drive the point home further).
5.
The word "baptism" has come to mean a specific religious ritual and the reason for that is Jerome's Latin Vulgate transliterated the word from Greek rather than translated it. We still use Jerome's transliteration to this day. An actual translation of the word would be "immersed, submerged, overwhelmed, or cleansed."
Water is not implied
and context is very important to understand what substance an object is baptized
into
. As pointed out earlier, you can be baptized into water, fire, or even the Holy Spirit. Biblically-speaking, you can even be baptized into a new status, idea, or state of being. Context is king.
One of the most oft-cited Scriptures defending the necessity of water baptism is Romans 6:3–4, which states: "Don't you know that all of us who were baptized into Christ Jesus were baptized into his death?" Water is never mentioned. Taking the Scripture literally without adding words, the objects that Christians are being baptized
into
are Christ and His death.
We see another example of this in Acts 2:38. Again
water is never mentioned
and the context is speaking only of the newly-arrived baptism of the Holy Spirit in lieu of water (Acts 1:4–5; the fulfillment of Matt. 3:11; Mk. 1:8; Lk. 3:16). If we take this verse literally as well, without adding to it, it plainly states that what people are to be baptized
into
is the forgiveness or pardon of sins. This perfectly comports with Romans 6:3–4. When you "repent" (i.e., change your mind and believe upon Christ for salvation) then you are baptized into Christ, His death, and the forgiveness of sins. The One who baptizes you is Christ (Matt. 3:11) and He baptizes you with the Holy Spirit into His spiritual body. 1 Corinthians 12:13 puts the pieces together:
For in one Spirit we were all baptized into one body—Jews or Greeks, slaves or free—and all were made to drink of one Spirit.
6.
The One who performs the spiritual baptism is always and only God Himself. Men cannot baptize others in the Holy Spirit. See Matthew 3:11, Mark 1:8, Luke 3:16, John 1:33, Acts 1:4–5, 1 Corinthians 12:13, and Colossians 2:11–12.
Also, I see no Scriptural basis whatsoever for the modern theological development that views the baptism of the Holy Spirit as different or separate from salvation. Rather, the baptism of the Holy Spirit
is
the point of salvation, when dead men walking are filled and sealed with the Holy Spirit (Acts 1:4 was fulfilled in Acts 2:4, 33; compare to Rm. 8:11; Gal. 3:14; Eph. 1:13; 4:30). This is the spiritual fertilization that occurs when we believe on the Lord Jesus Christ for salvation.
Confusion occurs when certain sects assume that "speaking in tongues" is an immediate and normative response to the baptism of the Holy Spirit as happened in Acts 2:4. No Scripture in the entire Bible states that "speaking in tongues" will always follow or be evidence of the unseen/invisible baptism of the Holy Spirit. To the contrary—speaking in tongues is one of many gifts and is considered of lesser importance (1 Cor. 12:7–11, 28–31; 14:1–5). Additionally, the word for "tongues" in Acts 2:4 is
glóssa
, which has nothing to do with indecipherable angel-language, but actual languages spoken on the earth. Acts 2:5–12 makes this crystal clear.
7.
In my personal inventory of all New Testament Scriptures pertaining to salvation I identified
88 verses indicating that salvation comes through faith
, 24 through works, and 5 through baptism (Acts 2:38; Mk. 16:16; 1 Pet. 3:21; Col. 2:12; Rm. 6:4). This inventory was purely a
prima facie
study to get a sense of the general message of Scripture on the subject.
What we have are three biblical truths that have to be reconciled without leaving a contradiction. If a contradiction is left then we haven't reconciled the Scriptures correctly. The
first
truth is that from the human perspective the only role we play in salvation is believing in Christ and accepting His free gift of imputed righteousness (i.e.,
faith alone
; Jn. 6:29; Rm. 3:22, 28; Eph. 2:8–9; Gal. 2:16). The
second
truth is that baptism is necessary (Mk. 16:16; Acts 2:38). The
third
truth is that Christians were commanded to be baptized in water (Matt. 28:19).
Regarding faith versus works, I came to the realization that the 24 "works" verses could all be reconciled by organizing them correctly. Some applied purely to the wicked who rejected salvation through faith alone (Rev. 20:12–13), others were dealing with justification before man and not God (James 2:14), and still others were speaking to unconverted Jews (Heb. 10:26).
Regarding baptism, the simple solution is to recognize context and apply the Scriptural distinction between spiritual and water baptism (Matt. 3:11; Mk. 1:8; Lk. 3:16). The former is an act of God alone and the latter is a work of man. The first important distinction to be made is in Acts 1–2 and the fulfillment of Pentecost:
He appeared to them over a period of forty days and spoke about the kingdom of God. On one occasion, while he was eating with them, he gave them this command: 'Do not leave Jerusalem, but wait for the gift my Father promised, which you have heard me speak about. For John baptized with water, but in a few days you will be baptized with the Holy Spirit.'
Here we finally learn the correct application of John the Baptist's declaration that though he baptized with water, Jesus would be different—
He would baptize with the Holy Spirit
. In the very next chapter Jesus' prophecy was fulfilled. 120 disciples were baptized with the Holy Spirit (Acts 1:15; 2:1–4). Then Peter declares to a gathering crowd that they must repent and be baptized. 3,000 more believed and were baptized just like the initial 120 were (Acts 2:41).
I've seen many Baptist scholars dance around Acts 2:38 trying to force it to say something it doesn't. It really does say "be baptized . . . for the forgiveness of your sins." You can't get around what it plainly says, but Campbellites make a mistake of their own—they overlook three key things:
first
, the baptism spoken of here is contextually that of the Holy Spirit and not water (Acts 1:5; 2:4);
second
, water baptism is never mentioned in Acts 1–2; and
third
, 3,000 more people were baptized that day after the initial 120 disciples (perhaps double that if women and children were uncounted). Countless scholars have wrestled with that inexplicably large number, which presents some real challenges if water baptism is in view.
Though this understanding hasn't been often explored, to me it is the most simple, Scriptural, and contextually-supportable answer. The 120 disciples were baptized with the Holy Spirit, a huge crowd gathers to see what's going on, and then those who believe are also baptized with the Holy Spirit.
This understanding may also reconcile another seeming contradiction in the Bible: are we baptized "in the Name of the Father and of the Son and of the Holy Spirit" (Matt. 28:19) or "in the Name of Jesus" as Acts 2:38 and many other passages in Acts indicate? Let me suggest to you the possibility "in the Name of Jesus" should usually (but not always) be understood as a reference to the baptism of the Holy Spirit and was used to distinguish between John's water baptism (Acts 19:1–7) and Jesus' spiritual baptism (Matt. 3:11; Acts 1:5). Baptism is mentioned frequently in Acts, but when you look at the book with new eyes you'll notice something often missed: water baptism of Christian converts is only explicitly mentioned four times (Acts 8:12–13, 16, 36–39; 10:46–48). In Acts 8:15–17 we learn that some had been baptized in water, but not yet the Holy Spirit and in Acts 10:46–48 we learn that some were baptized in the Holy Spirit before being baptized in water, thus the distinction between water and spiritual baptism is further proven.
Remember that
baptizó
just means to immerse or submerge. Despite 1,500 years of Catholic dogma, water is
not
implied and you have to look at the context to see what someone is being baptized in. Scripturally-speaking there are baptisms into water, fire, blood, and Christ (Matt. 3:11; Mk. 1:8; Lk. 3:16; 12:50; Rm. 6:3–4) and the baptism
into
Christ (Rm. 6:3–4, Gal. 3:27) is accomplished
with
the Holy Spirit (Acts 1:5, Eph. 1:13, 4:30). Since we've already established from Scripture that there is a clear distinction between mere water baptism (an act of man) and the necessary-for-salvation baptism of the Holy Spirit (an act of God), we can then recognize that Colossians 2:12 and Romans 6:3–4 are speaking of the latter. Believers are baptized
into
Christ, which is the baptism of the Holy Spirit and thus we become part of the Body of Christ through faith alone. This comports with Ephesians 4:5:
There is one Lord, one faith, one baptism, one God and Father of all, who is over all and through all and in all.
Paul says here that Believers undergo a
singular
baptism. Just as there is only one Lord and one shared faith, so also there is only one shared baptism—the baptism of the Holy Spirit. We are all collectively baptized
into
Christ
with
the Holy Spirit when we believe hence being baptized
in the Name of Jesus Christ
, which is widely understood to be an accounting term (i.e. transfer of ownership from self to Christ). Therefore we can now easily recognize the distinction in terminology and avoid confusion—the commanded ordinance of water baptism is separate from spiritual baptism and is done "in the Name of the Father and of the Son and of the Holy Spirit." It is an important symbol, the first step in the Christian walk even, but not part of justification and salvation—at least that's how I now understand it.
We have now accounted for four of the five primary verses to defend the necessity of water baptism. That just leaves Mark 16:16:
Whoever believes and is baptized will be saved, but whoever does not believe will be condemned.
Again I see a passage that might be misinterpreted by both sides. Campbellites point out that baptism is necessary for salvation here. Baptists point out that only lack of belief condemns. They are both right, but both miss the point:
we
believe, but
God
baptizes. Jesus came not to baptize with water, but with the Holy Spirit (Matt. 3:11; Mk. 1:8; Lk. 3:16; Jn. 1:24–27; 4:2; Acts 1:5). All we can ever do, the only part we can ever play, is to
yield
ourselves to what God Himself has already done, and
believe
that Christ died for our sins, was buried, and rose again (
the Gospel
). But a penetrating question remains: if you put off water baptism indefinitely, do you really have a saving faith? The true Christ-follower doesn't look for excuses, but looks to obey. As a certain Ethiopian eunuch once said, "Look, here is water. What can stand in the way of my being baptized?"
Further reading:
Garth D. Wiebe
Dr. A. Ray Stanford
Baptism in the Holy Spirit
Does the Bible Separate Salvation from Baptism?
Is the Baptism with the Holy Spirit a Second Experience?
The Baptism of the Holy Spirit
Speaking in Tongues: Part 1
Speaking in Tongues: Part 2