Another One For The Books
The sky turned red over the U.K. as Ophelia made landfall
The record-breaking Fall 2017 natural disasters continue in force as the remnants of Hurricane Ophelia strike Ireland and the U.K., bringing with it hurricane-force gusts. Several people have reportedly been killed and nearly 400,000 homes and businesses
are without power
. It was the most powerful cyclone to strike the British Isles
in 56 years
. That makes this storm highly unusual.
Strange and unusual weather happens from time to time, but what year can possibly be compared to this year? It's the convergence of these events in Fall 2017 that piques the interest. Those scoffers who say nothing is happening are blind to reality.
1. Most powerful cyclone in the British Isles in 56 years - 30 foot waves were recorded.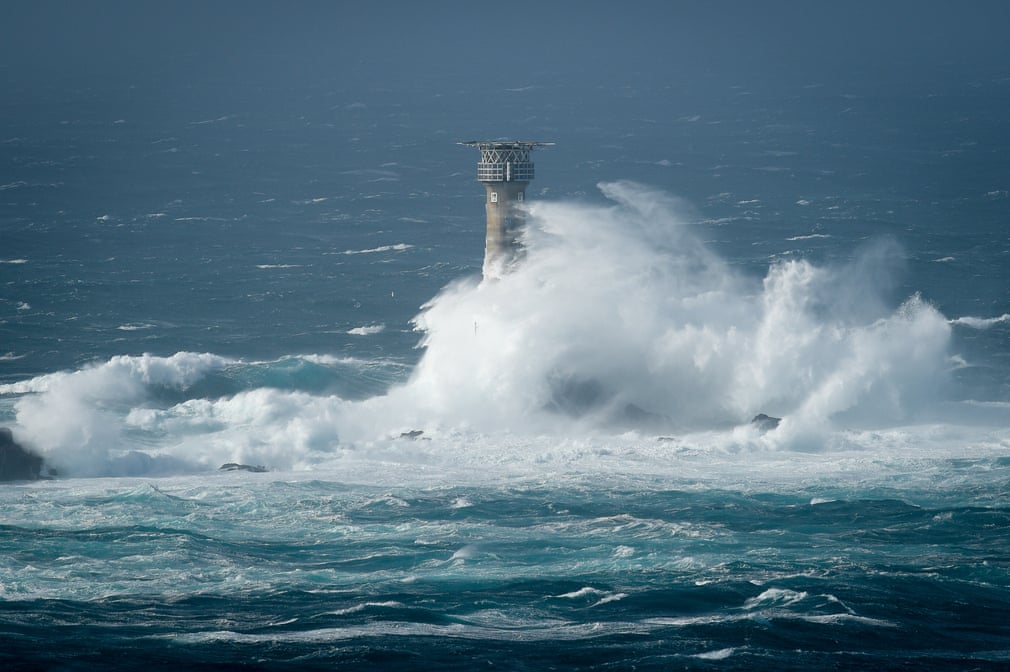 2. Deadliest wildfire in California's history still ongoing (40+ killed, 99+ still missing, 5,700+ structures destroyed, 220,000+ acres burned).
4. Days before #3, the most powerful earthquake in North America in 50 years, which was the most powerful quake in Mexico in 85 years.
5. Harvey: most rainfall from any storm in U.S. history; possibly costliest disaster in U.S. history; first major hurricane to make U.S. landfall in 12 years.
6. Irma: most powerful hurricane ever recorded in the open Atlantic; lowest central pressure of a hurricane ever recorded in the open Atlantic; the longest, most powerful sustained winds ever recorded for a cyclone anywhere in the world; longest lasting Category 5 hurricane in 51 years.
7. Maria: first Category 5 and most powerful hurricane ever to hit Dominica. Most powerful hurricane to make landfall in Puerto Rico in 89 years.
8. The most powerful solar flare since 2003 and the most powerful solar flare to hit earth since 1997.
9. Largest wildfire in Los Angeles history.
10. Worst monsoon and flooding in South Asia in decades in which over 1,300 were killed.
These are just a sampling from the past few months. There were also record heatwaves and wildfires in Europe, some of which are ongoing among many other extreme weather events. Outside of natural disasters, we tragically witnessed
the largest mass shooting in U.S. history
.
Most importantly, significant prophetic events actually
have
taken place just like in 2015 when many scoffed and then Russia and Iran moved into Syria, setting the stage for the fulfillment of parts of Ezekiel 38. Just last week on the 7th day of the Feast of Tabernacles or Shemini Atzeret depending on which calendar you use, Fatah and Hamas
signed and announced a final reconciliation agreement
that reunifies Palestine after a decade-long split. This paves the way for a final peace agreement between Israel and Palestine that could very well be the covenant spoken of in Daniel 9:27. This was huge news. Keep watching!
Maranatha!