In A Moment
Behold! I tell you a mystery. We shall not all sleep, but we shall all be changed, in a moment, in the twinkling of an eye, at the last trumpet. For the trumpet will sound, and the dead will be raised imperishable, and we shall be changed. For this perishable body must put on the imperishable, and this mortal body must put on immortality.
- 1 Corinthians 15:51–53
Take the kids to school. Finish that project at work. Get the taxes paid. Finish the bathroom. Take the dog to the vet. Check on Grandma at the nursing home. Have that ticket taken care of. Pick the car up from the shop. Swing by the grocery store. Convince that angry neighbor not to cut down your tree. Save up for that trip. Plan for the church picnic. There's so much to do.
Any adult knows full well that life only gets busier and more hectic as time goes on, but the truth is that it's all a distraction.
Time itself is a mercy
that is quickly coming to an end for all of us. This is especially true of
this generation
. All that ultimately matters is whether or not you 1. took hold of God's
free offer of pardon
while there was still time, 2. shared the
good news
of that offer with others, and 3. remained faithful under trial.
Many Christians' trials are much more dramatic: the loss of kids or spouses, terminal diseases, persecution, or even martyrdom. Some Christians are Peters who die upside down, nailed to crosses. Others are Johns who are pressed to remain faithful during the daily grind of long life. Both experience an infinitely challenging life and only an infinite God can get us through. It's best not to compare one to the other. Sometimes the greatest challenges are internal and often remain unseen by others. All believers are suffering, their righteous souls being tormented like Lot's (2 Pet. 2:7–8; see also Jn. 16:33).
But in a flash, just a moment, a fleeting second of time, the believer fighting addiction in the United States and the one with broken legs, shoveling gravel in a labor camp in North Korea, will experience the same thing: an end of troubled, mortal life, and the beginning of a life literally hid with Christ in God in heavenly realms on high.
This is our blessed hope
.
In obedience to God's breathed-out words, I'm trying hard to keep my mind set on things above, where Christ is (Col. 3:1–3) and where I'm very, very soon headed (Jn. 14:1–6). Closing in on nine months post-
GREAT SIGN
, and within just a handful of years before the end of the
Fig Tree Generation
, now is the time to be
most
sober,
most
dedicated, and
most
watchful, but many are falling back to sleep! The Great Sign and a whole host of other signs, in conjunction with the ultimate
convergence of prophetic events
, were given to shake us awake to the reality that the normalcy of life is about to end. And probably within mere days/weeks/months. Maybe even this month.
Pray
and desperately seek out what God would have you do for the mission while there are still a few fleeting moments of time left.
The antidote to apathy is prayer and worship and I hope that is exactly how I'm found by the LORD when He takes me HOME—in prayer and worship. In my mind's eye I often see myself, hands raised, eyes closed, worshiping Him in the darkness of this world, only to open my eyes to the sight of radiant, golden light and myriads of angels trying their first attempt at singing with us OUR songs—the songs of the redeemed. In awestruck wonder and full of inexpressible joy we shout praises to the Lamb upon the Throne.
What will it be like to finally be there?! When faith becomes sight and doubt fades away like a bad dream. When the salvation we have longed for for so long has been finally and fully revealed and the assurance of God's eternal and infinite love is right before our eyes. Let me tell you, the angels will be worshiping the LORD with us, but they won't understand the fullness of our joy—what it means to go from total depravity in the pit of death all the way to the glory of Heaven. The Bible says they long to look into these things (1 Pet. 1:12).
My hope is built on nothing less
Than Jesus' blood and righteousness;
I dare not trust the sweetest frame,
But wholly lean on Jesus' name.
On Christ, the solid Rock, I stand;
All other ground is sinking sand.
When darkness veils His lovely face,
I rest on His unchanging grace;
In every high and stormy gale
My anchor holds within the veil.
On Christ, the solid Rock, I stand;
All other ground is sinking sand.
His oath, His covenant, and blood
Support me in the whelming flood;
When every earthly prop gives way,
He then is all my Hope and Stay.
On Christ, the solid Rock, I stand.
All other ground is sinking sand.
When He shall come with trumpet sound,
Oh, may I then in Him be found,
Clothed in His righteousness alone,
Faultless to stand before the throne!
On Christ, the solid Rock, I stand;
All other ground is sinking sand.
- - -
Salvation happens in a single moment—
spiritually
the very second you place your faith in Christ and are
baptized by the Holy Spirit
, and
physically
at the last trumpet when our sickly bodies are changed into immortal, glorious bodies of light. Spiritual salvation is an irrevocable change when God, of His own volition and grace,
justifies
a person and seals them with the Holy Spirit. Physical salvation is
glorification
when we meet the LORD in the air. The former necessarily leads to the latter and results from
repentance
from lack of faith in Christ to genuine trust in God's provision in Jesus. This kind of repentance accompanies repentance from sin, but must not be confused with it.
Repentance from sin is a daily, even minute by minute lifestyle choice and no Christian since Pentecost 33 AD has perfectly repented from all sin.
I've known many Christians who have lived sober from drugs, alcohol, theft, and sexual immorality, but I've never met a Christian who lived sober from sin. No such Christian exists, which is why we must rely wholly and entirely on the blood of the LORD Jesus Christ. Salvation must be based on faith alone through Christ alone or else not one Christian would be saved. But we must also strive to live holy lives, pleasing to the Father.
Our enemy strikes at the world (and believers) with two heads:
lawlessness and self-righteousness
. Both are deadly. If I had to leave you with two take aways from all of my ministry, it would be these: trust in the LORD and learn to discern between the enemy's two heads, so that you won't be bitten by either—and so that you can keep others safe from harm, as well.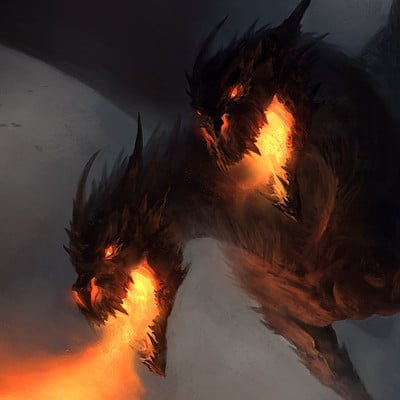 I leave you with this:
Wait for the Lord; be strong, and let your heart take courage; wait for the Lord!
- Psalm 27:14
For the revelation awaits an appointed time; it speaks of the end and will not prove false. Though it linger, wait for it; it will certainly come and will not delay.
- Habakkuk 2:3
Dear brothers and sisters, SAINTS, hold on just a
little
bit longer! I believe the LORD confirmed to me in a dream in no uncertain terms a message of the nearness of Christ's appearing. I saw these exact words: "JESUS IS ON THE WAY." I won't dare say "Thus Saith the LORD," since I'm a wretch and no prophet, but I believe the message was clear.
~ MARANATHA ~
Further Reading:
THE BLESSED HOPE
WHEN DOES THE RAPTURE HAPPEN?
THE ANTICHRIST, THE RESTRAINER, AND THE REMNANT
THE LETTERS TO THE SEVEN CHURCHES
WHO WILL BE RAPTURED?
THE PARABLE OF THE TEN VIRGINS
GET ON BOARD THE ARK
THE FINAL PRAYER OF THE CHURCH