BREAKING: Chemical Attack Leaves 78 Dead, Scores Injured Near Damascus
There is breaking news out of Syria today that a chemical attack likely perpetrated by Syrian forces has left at least 78 dead and scores injured near Damascus, in a town called Douma—one of the last rebel strongholds near the capital.
The situation in Syria, which I mentioned
two months ago
had gotten much worse, is now on the verge of escalating into a full-blown regional war between the U.S. and Russia. It is widely expected that Trump will respond to the attack by force, especially after comments today criticizing former President Obama's false red line.
If President Obama had crossed his stated Red Line In The Sand, the Syrian disaster would have ended long ago! Animal Assad would have been history!

— Donald J. Trump (@realDonaldTrump) April 8, 2018
Many dead, including women and children, in mindless CHEMICAL attack in Syria. Area of atrocity is in lockdown and encircled by Syrian Army, making it completely inaccessible to outside world. President Putin, Russia and Iran are responsible for backing Animal Assad. Big price...

— Donald J. Trump (@realDonaldTrump) April 8, 2018
It was only a couple of weeks ago that Russian generals were warning that a U.S. attack on government forces in
Damascus proper
was imminent. With eastern and southeastern districts of the city already decimated from the civil war, it isn't a stretch to see how this could quickly result in the fulfillment of this prophecy:
This message came to me concerning Damascus: 'Look, the city of Damascus will disappear! It will become a heap of ruins.'
- Isaiah 17:1
In other news, the 50th floor of Trump Tower in New York caught fire, leaving one person dead and several others injured: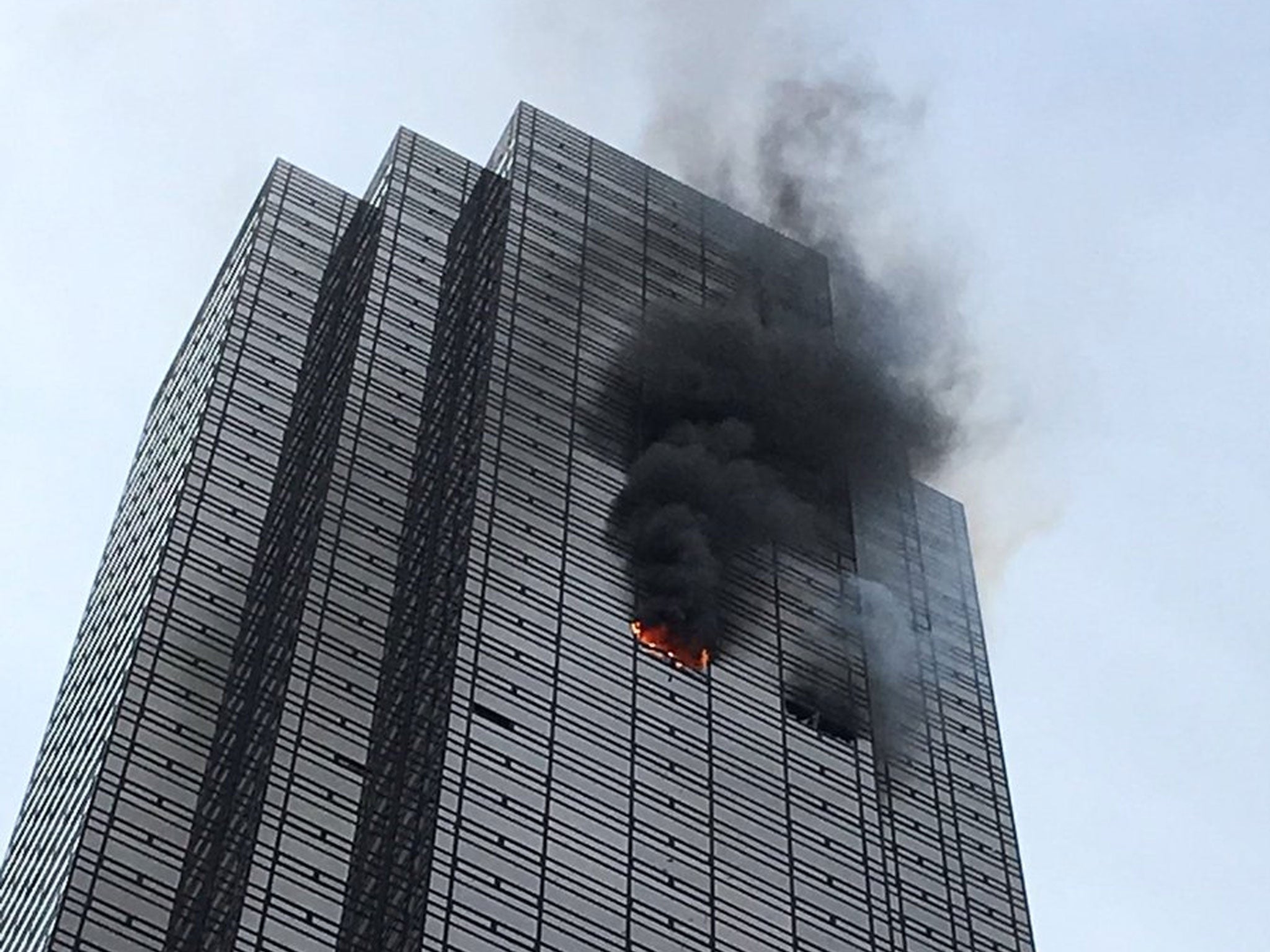 This immediately brought to mind
The Economist
cover last year that featured the Illuminati Card Game. "The Star" was featured prominently, pointing to the Revelation 12 Sign. Check out "The Tower":
While I'm not much of a proponent of the secret society/illuminati conspiracies, as I believe the Bible teaches that satan and his angelic cohorts/council are the ones in charge of the world's political forces rather than an uber-elite cabal of rich men (Mt. 4:8–10; Jn. 12:31; 2 Cor. 4:4; Eph. 6:12), I do think satanic influence over the mind's of men in positions of prominence can key us in on the enemy's plans.
At this point in time, things are lined up almost perfectly for the fulfillment of the final biblical prophecies. Three of the five named members of the Gog-Magog alliance
are in place
(Russia, Iran, and Turkey), Damascus is about to be destroyed, Israel is about to
regain its biblical identity
, and
the Church's exit sign
has already occurred. The next several months will be momentous.
Maranatha.
---
UPDATES:
The death toll is rising quickly with some reports suggesting 150+ killed and over 1,000 injured.
Israeli jets carry out suspected attack on an airbase in central Syria,
killing 14
. A total of eight missiles were fired at the base and five were apparently shot down.